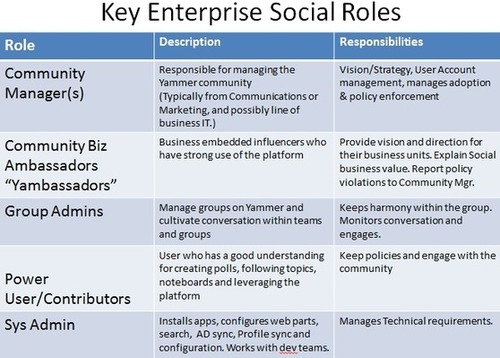 Whenever I start a project I find that having a solid foundation requires having clear roles and responsibilities. In enterprise social, at first you'll find ownership is very squishy. I've already told you that controlling social is like herding cats, and herding cats is often what IT thinks it has to do.
Rather than have HR, Corporate Communications, and various departments fighting over the enterprise social network, why not come up with an approach that supports that the platform is a shared responsibility and primarily driven by those who are actively involved and not just owned by one group. There is a role for legal, a role for security, a role for IT, and a role for corporate communications.
In the ESN itself I think you'll typically identify roles in the network.
See on blog.viewdolabs.com